One grammatical error on your company's website can send potential clients straight to your competition.

You've invested in your company, hired the best web designers and now you realize you either don't have the time to write the web content that will draw customers to your site or maybe writing excellent web copy isn't exactly how you envisioned spending your time. And content marketing, while not an exact science, certainly has nuances that can either draw readers and convert them to paying customers or have no effect at all because of keyword placement, the absence of a strong headline or any number of other reasons. 

 * Please Note

You retain all ownership rights of any content I provide. Authored pieces or ghostwritten - all rights transfer in their totality to you. 

Although I absolutely support our Constitutional right to speak freely, please do not contact me with requests for content that are overtly sexual in tone, illegal, racist, derogatory or hate-filled towards any racial, social or ethnic group.  

If it's something I wouldn't want my own mother to read, odds are, I won't write it.

This site was last updated: November 18, 2015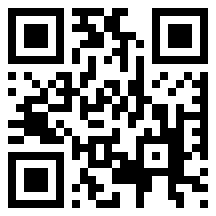 Your attention to detail never fails. Because of that, we know there are no vulnerabilities that would leave us open for possible legal ramifications. You are a part of our team and one we value. Robert L, Savannah GA

_________________________

THe best freelance writer ever. She does a excellent job and always meets the deadline, I would never use anyone else. Excellent job - Stephanie, New Orleans

_________________________

I know my project is in good hands and I never worry about carelessness or shoddy technical writing work with Donna Mcgill.  Jason J. Topeka Kan.

_________________________

Thank you Donna.  The excel formulas worked and it is better than we hoped it could be. Cal S. St. Petersburg

_________________________

Donna McGill is a prolific frelance copywriter with a strong writing style and impeccable skills. Dr. Nichols/New York

_________________________

Deadline met - check. Strong thesis - check. Turned a boring topic into something readable - check.  Thanks so much - you saved me again with your knack for words. Tim L.

_________________________

Donna gave me a beautifully written, well put together personal statement that I'm thrilled with. 

_______________________

With two projects coming due, I was in a bined and decided it was time I hired a freelance tech writer. Donna McGill has a way of building confidence in her clients. I wasn't sure if a creative writer in Mississippi would be able to pull off all of the technical jargon, but she did it flawlessly and she met her deadlines to.

In 2000, the Bureau of Labor Statistics reports there were approximately 41,000 freelance writers in the U.S. By 2006, that number exploded to more than 135,000. 

There is one new blog added every single second of every single day and 21 million websites that are brought live each year. 

These facts speak volumes about the importance of having a solid online presence and it also provides insight into how relevant the web is in our modern society. It's never been more important to hire an experienced freelancer the first time; one who is established and has a complete understanding of trends, including the new Google algorithms (Panda and Penguin). I'm committed to seeing your projects through to perfection.

I'm a published freelance writer with more 

than thirteen years experience. In 2008, 

I made the decision to write full-time in an 

effort to further my career objectives and 

I've yet to look back. Since becoming a 

full-time professional writer, I've created a 

solid suite of services for my clients, 

including creating newsletters, writing 

SEO content for their websites that is 

both relevant and targeted specifically to 

their products or services and I've also 

gained clients who continue to rely 

on me for all of their blogging needs. 

I've completed fiction and non-fiction projects and have provided creative as well as technical projects on a wide range of topics.  
My clients
 span the globe, from the U.S. to the UK and beyond.  
I'm available at your convenience to discuss your writing needs.Feel free to contact me via email- donna@donna-mcgill.com or via Skype - my ID is djmcgill.  For copies of my printed works, please contact me.

This is when the decision is made to consider hiring an experienced freelance writer. It's now simply a matter of locating a small writing firm that can meet your needs with excellent research, editing and writing skills - all within budget and on time. ​Want proof? 
Read what others have to say
.  
With more than 13 years experience, including providing web content for 200+ sites, authoring more than 20 e-books and countless articles, newsletters, white papers, tutorials, blogs and columns, I bring to the table a strong writing "voice" in a number of industries. The rules have changed and today's writers who contribute to a company's online presence must understand how SEO and SEM work. In fact, a writer who doesn't understand these dynamics can actually cause a company's search engine ranking to fall. For these reasons, and many more, it's never been more important to focus on quality and experience. I offer both. Your requests are met with a commitment to meet your deadlines while staying within your budget. 

Browse my 
portfolio
, take a look around and feel free to 
contact me
 for your free quote or if you'd like to discuss your project.